Our Story
My name is Lindsay Elizabeth and I'm the creator of Native Trashion. I've always had a love for creating art, but it wasn't until I realized that I could really make an impact on the way people think through my designs that I decided to start my own company.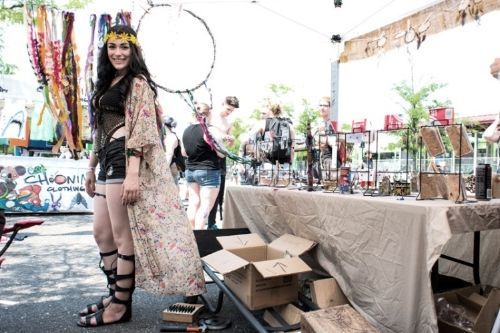 (Lindsay behind the scenes in the Native Trashion tent at Warped Tour 2014)



It all began with the recycled magazine bracelet I learned how to make the beads in an art class I took during my senior year of high school, and I was absolutely amazed at how an object so seemingly useless could turn into something really beautiful with a new purpose. If I could make an entire bracelet just from one page in an old magazine, imagine all the bracelets that could be made from the hundreds of thousands of magazines that get thrown into landfills every year! This got me thinking: What else are we throwing away that still could have life? I then began making accessories and clothing from whatever interesting materials I could save from the trash can.
And thus, Native Trashion was born.